– Divij Wadhawan
If you are looking to be a guest or join our club visit this link https://munichprostmasters.com/attend/ or write to us at munich-prostmasters-officers@googlegroups.com
Division D in District 95 of toastmasters comprises of 30 clubs ranging from Allgäu, the famous mountain region in Germany, to Ulm, Nuremberg and Bamberg. Most of the clubs though are located in the capital of Bavaria, which is also known as beer capital of the world, MUNICH.
I volunteered to take up an officer role 2 months ago in one of the clubs in the Munich. This club was started in 1999 by Christopher Magyer and they named it Munich Prostmasters. The new team of officers is led by Jasmin as President, Ranjith as VP Education, Golf who is VP Membership, Divij as VP Public Relations, Tobias as the secretary and Ashwini as Treasurer.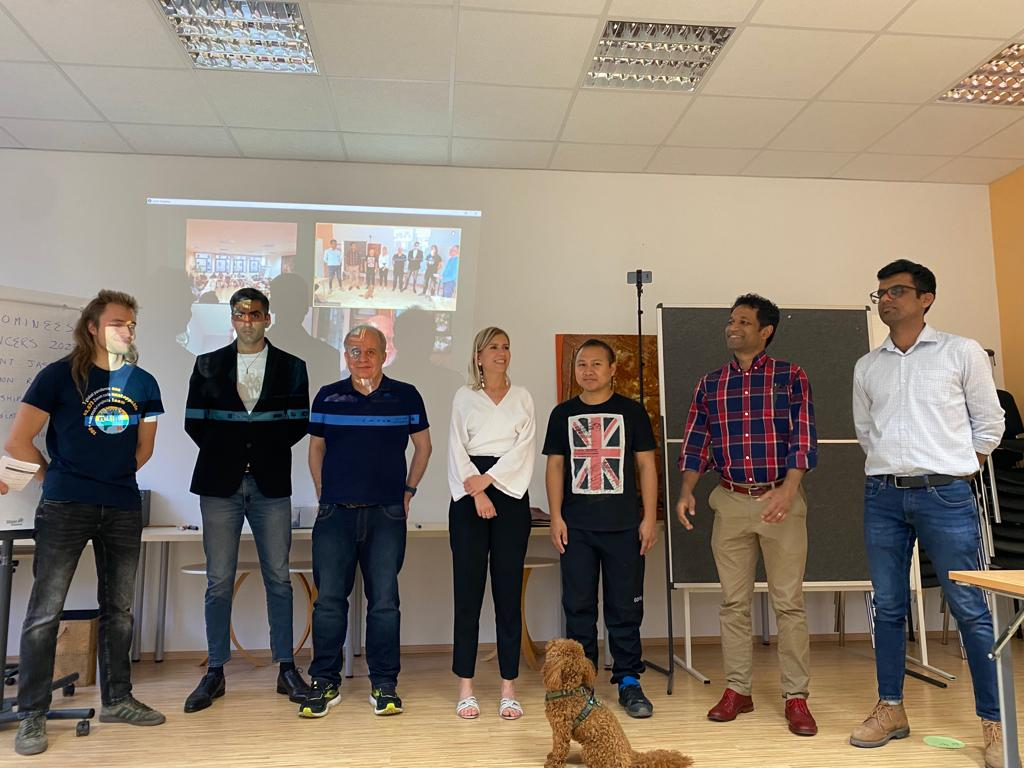 (Image from June 8, 2023)
Four of the officers from our club decided to take part in the Officers Training held at Wolfratshauser Str. 84, 81379 Munich. I was one of the first ones to arrive already at 9 am and helped out with registrations. I saw a few familiar and also new faces. There were several officers traveling from Augsburg, Nuremberg and even Erlangen.
(Veniece Tse)
After registration we had a kick off in the common room by the Division D director Mr. Deepak Nagaraj. I was impressed by impact of his calmness in the speech and clarity of his German even though he's not a native German speaker. Next, Toastmaster of the day, who is also like a friend to me, Veniece Tse said a few words. She communicates beautifully with her words and her hands. Definitely something to learn from. Next up was Jason Franklin who took care of proceedings in German language.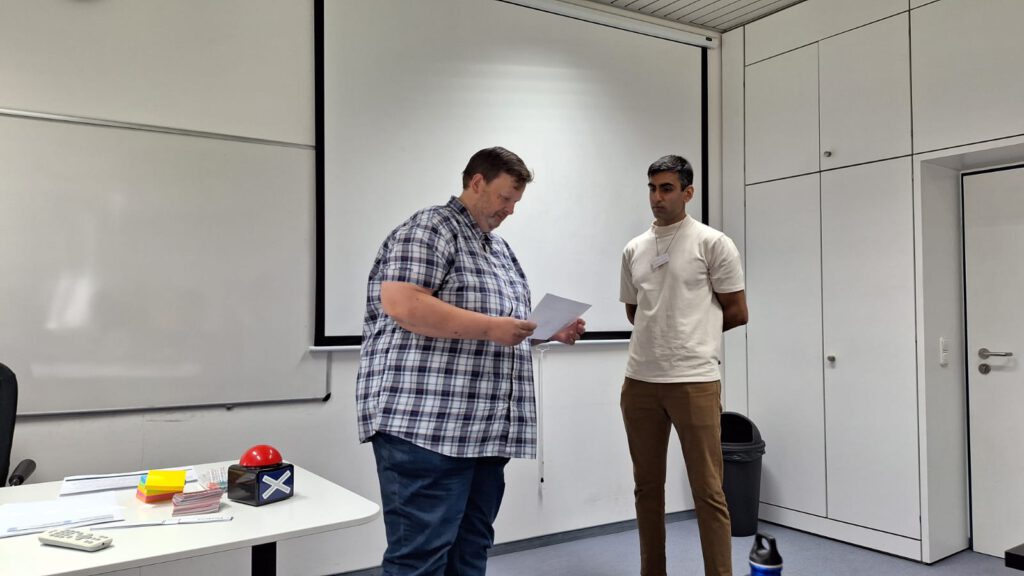 (Stefan Gruss and Divij Wadhawan)
We had 3 workshops in the agenda for the day. Each workshop could be attended in English or in German. I sat in the one with English whereas in the other room workshops were in German
The first workshop was presented by Stefan Gruss about Toastmasters mission and promise. I was amazed by Stefan as he is originally German and he decided to do a workshop in English. When he pronounced the word "Promise" it sounded like "Pommes" which made everyone a bit hungry :). From the workshop I really got to understand why toastmasters was created.
Second workshop was by Peter Hall. He likes to start strong. He made us understand the Distinguished Club Program and how we can make our club stand out. He started by asking us a question, the answer to which was "SUCCESS". Next one hour took me to an internal journey led by Peter in understanding what success actually means and why I am in Toastmasters.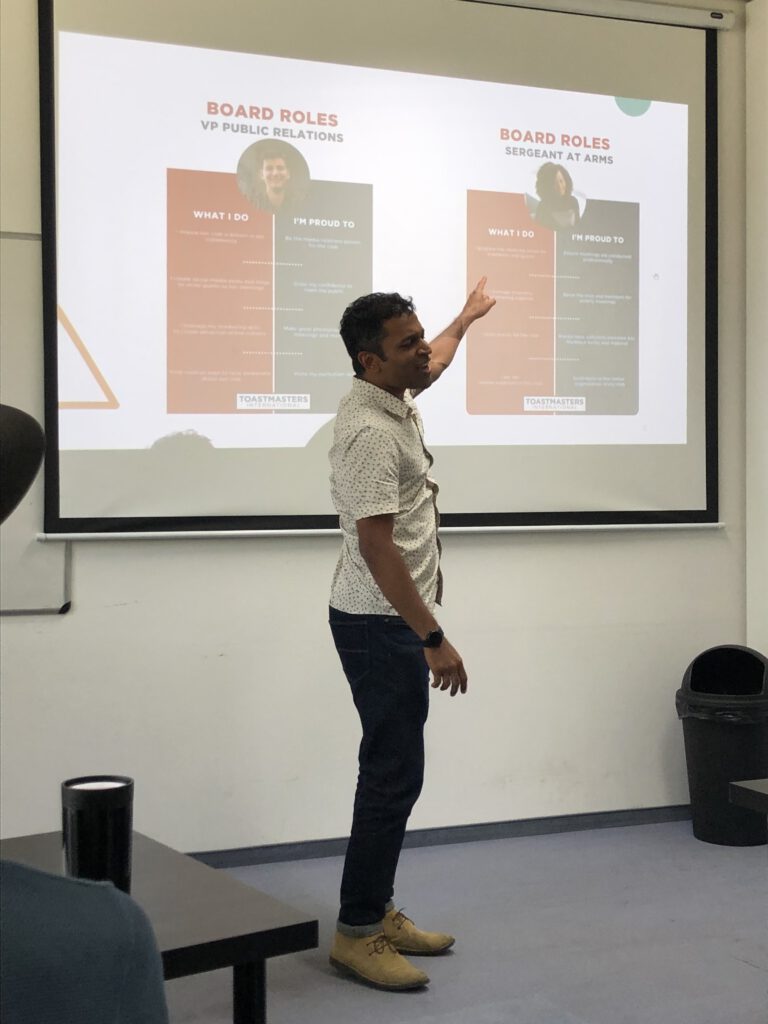 (Ranjith Venkatesh)
In the lunch break we had a potluck lunch. After that third workshop was hosted by Ranjith Venkatesh who is also my mentor. He is 2 decades old in toastmasters and knows the organisation in & out. He talked about different club officer roles and made me as VP PR connect to a VP PR of another club for an exchange.
Altogether, officers training on 22.07.2023 impacted me in 3 ways
It made me network with club officers in various clubs across Bavaria.
I got my why clearer – Why toastmasters is important to me and also its impact.
It gave me a path for the next 6 months as a new officer
If you are looking to be a guest or join our club visit this link https://munichprostmasters.com/attend/ or write to us at munich-prostmasters-officers@googlegroups.com