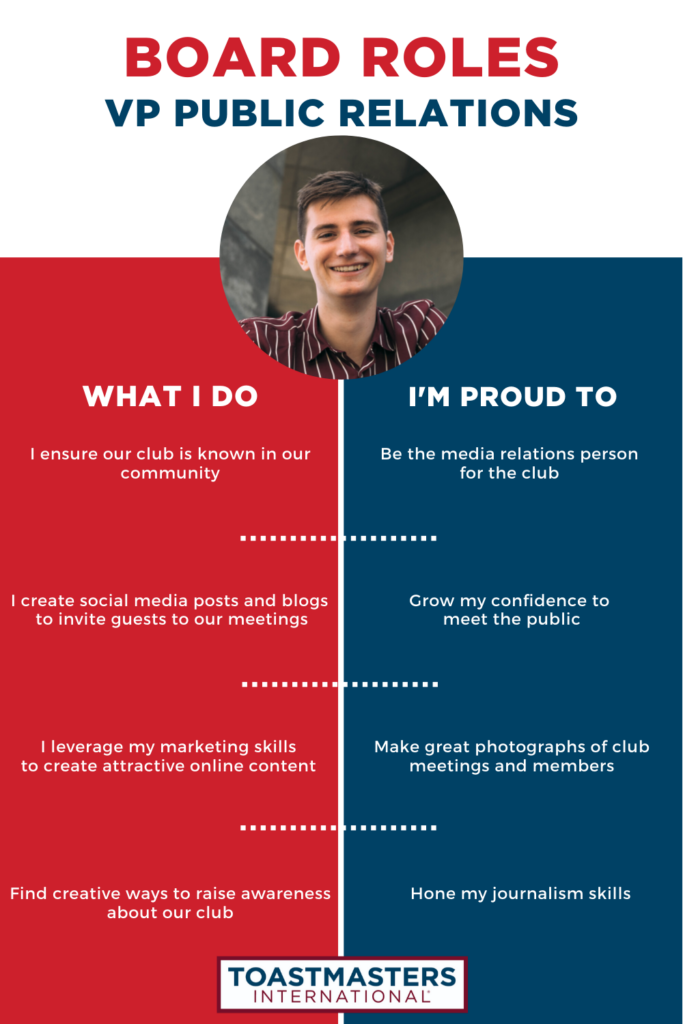 Munich Prostmasters
We have a YouTube, LinkedIn and facebook presence for current and previous members.
We write blog posts for important or inspired meetings.
Toastmasters International
Before Club Meetings
• Verify that the club's themes, meeting times and location are current for the
following
week.
• Order promotional materials for distribution by members at
www.toastmasters.org/marketing.
During Club Meetings
• Distribute promotional materials to members for distribution at their workplace,
school, etc.
• Report the results of public relations efforts, bringing newspaper clippings,
printouts
and so on to share with the club.
• Announce the commencement of public relations campaigns.
Links:
Links:
Overview: Toastmasters International -Vice President Public Relations Overview
Club Officer Handbook: 1310 Club Leadership Handbook (azureedge.net)