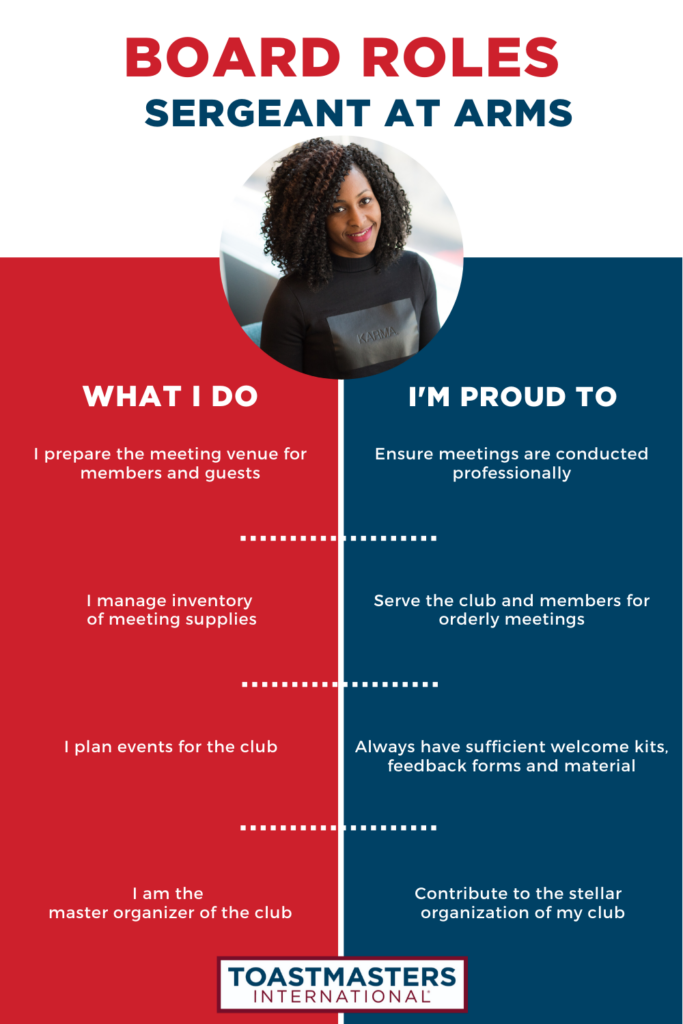 Munich Prostmasters
Arrive 30 minutes early onsite to setup the hybrid meeting, arrange chairs, distribute forms (feedback, ah-counter, grammarian and timer) and agenda on flipchart. Officers will support in this activity.
We have our room reserved with Freiraum(Freiraum (freiraum-zentrum.de)).
We pay 90 EUR per evening and do it using PayPal (paypal@munichprostmasters.com)
We store our club stationary in a container stored on premise (feedback, grammarian, timer and ah-counter forms).
How to book a room?
Login to room provider website: Kunde-Anmeldung
Buy room credit using PayPal: Webshop

"Abend Seminarraum SR1 für 3 Std" costs 90 Eur

Pay using club PayPal account "paypal@prostmasters.com"
Check existing bookings: Plan für Seminarraum Abendbuchung
Go to the month view and select the date and choose "Seminarraum 1 gr"
A confirmation email is sent to the "munich-prostmasters-officers@googlegroups.com"
Toastmasters International
Before Club Meetings
• Confirm meeting room reservations a few days before the meeting.
• Ensure that plenty of blank ballots are available for voting.

Upon Arrival at Club Meetings
• Arrange the meeting room and equipment at least 30 minutes before so the
meeting
starts on time.
• Arrange tables and chairs.
• Set out the lectern, gavel, club banner, the national flag (optional), timing device,
ballots, trophies and ribbons.
• Place a table near the door to display promotional brochures, name tags, the
Guest Book (Item 84) and educational materials such as manuals, club newsletters
and the Toastmaster magazine for members to see.
• Check the room temperature and adjust it if the room is too hot or too cold.
• Ask all guests to sign the Guest Book and give each a name tag to wear during
the meeting.

During Club Meetings
• Sit near the door to welcome late arrivals and help them be seated. Prevent
interruptions
and perform any necessary errands.
• Coordinate food service, if any.
• Collect ballots and tally votes for awards when necessary.

After Club Meetings
• Return the room to its original configuration.
• Pack up all materials and store them in a secure place.
• Pick up and dispose of any stray items or trash.
Links:
Overview: Toastmasters International -Sergeant at Arms Overview
Club Leadership Handbook: Toastmasters International -Club Leadership Handbook-1310