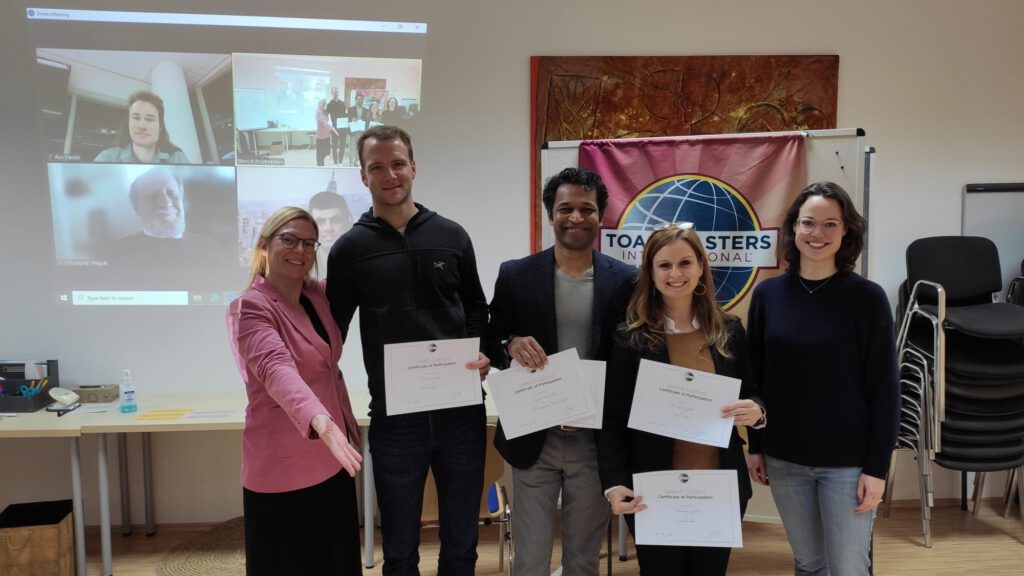 Thanks to the organizing team of Barbara(VP Education), Ineke (Contest Chair) and Ron (Chief Judge) we had a great club contest on the 15th of Feb, 2023.
Jasmin entertained us with her target speech on getting engaged to her very German boyfriend who cleans better than her and cuddles up with their poodle.
Mikaela and Marco participated in the Evaluation contest and Mikaela won the contest telling us about her experience with her very German husband.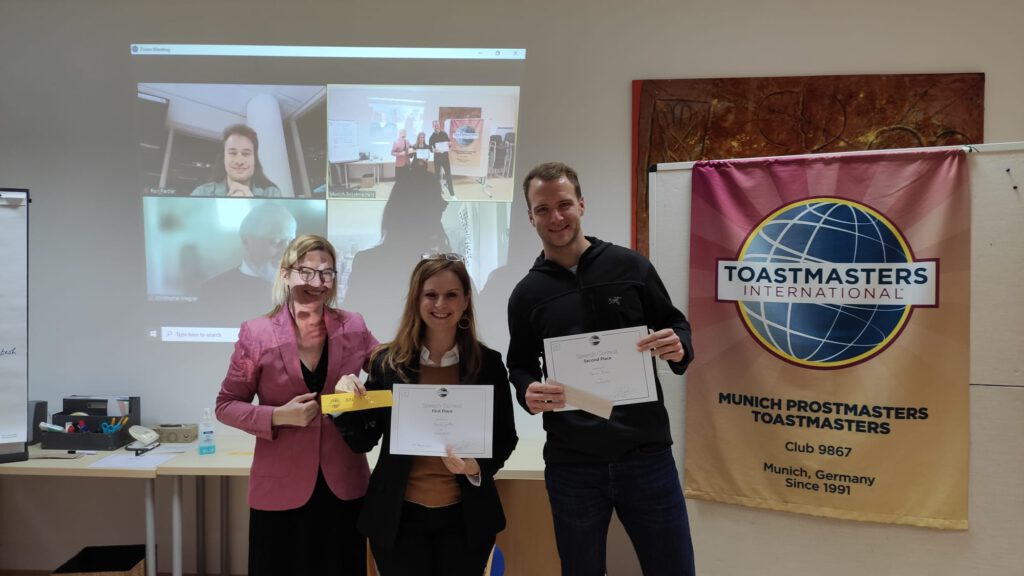 Mikaela, Diogo and Ranjith participated in the Table topics contest and Ranjith won the contest. All of them talked about their favorite things!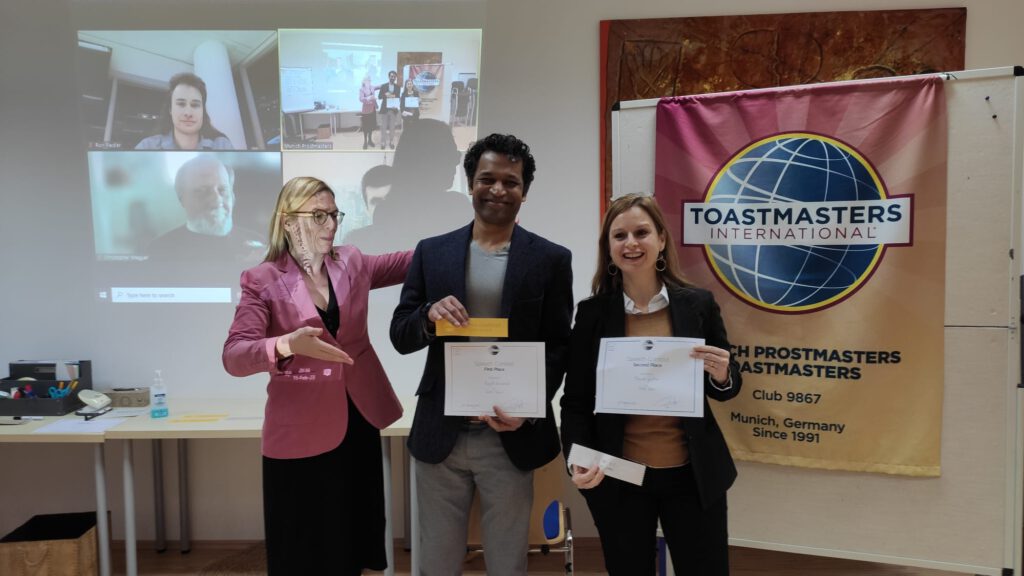 Ranjith was the only contestant in the International Speech contest and he stayed on time.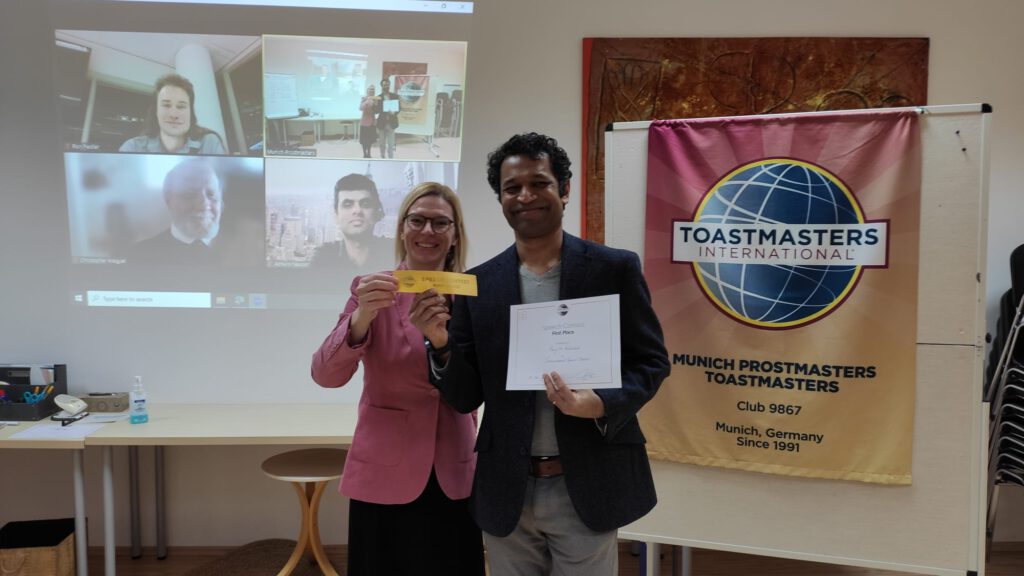 Ranjith will be representing our club in the Table topics and International Speech contest on the 11th of March, 2023 in Augsburg.
Save the date – 11th of March, 2023 to watch four clubs in our area participate in the next level!