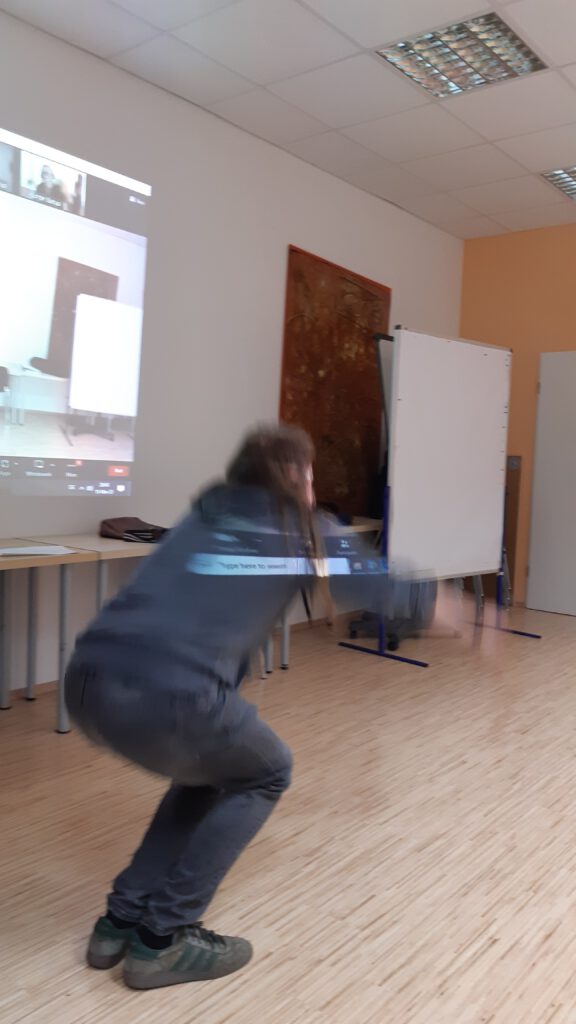 When Ron puts his mind to it, he executes it!
The Reverse meeting happened on 15th of March, 2023 and it was FUN!
Our guests set the tone for singing and dancing!
Stefan led the General Evaluation round setting challenges for the Toastmasters to come and do things before they thought of it.
Jasmin rapped on stage with Pluto.
Therese counted our Ahs before they happened.
Stefan had 32 Ahs to come up with and reversed every part of his Evaluation.
Mohit gave a yoga pose for Ashwini to close up his speech with.
Dharani did her icebreaker in the middle of all this madness.
Ashwini got the club dancing and doing yoga before talking about hares and tortoises.
Chris put a spring to our Table topics and regaled us with his jokes.
Kumar sure does have a dirty joke up his sleeve.
And Ron can jump real high!