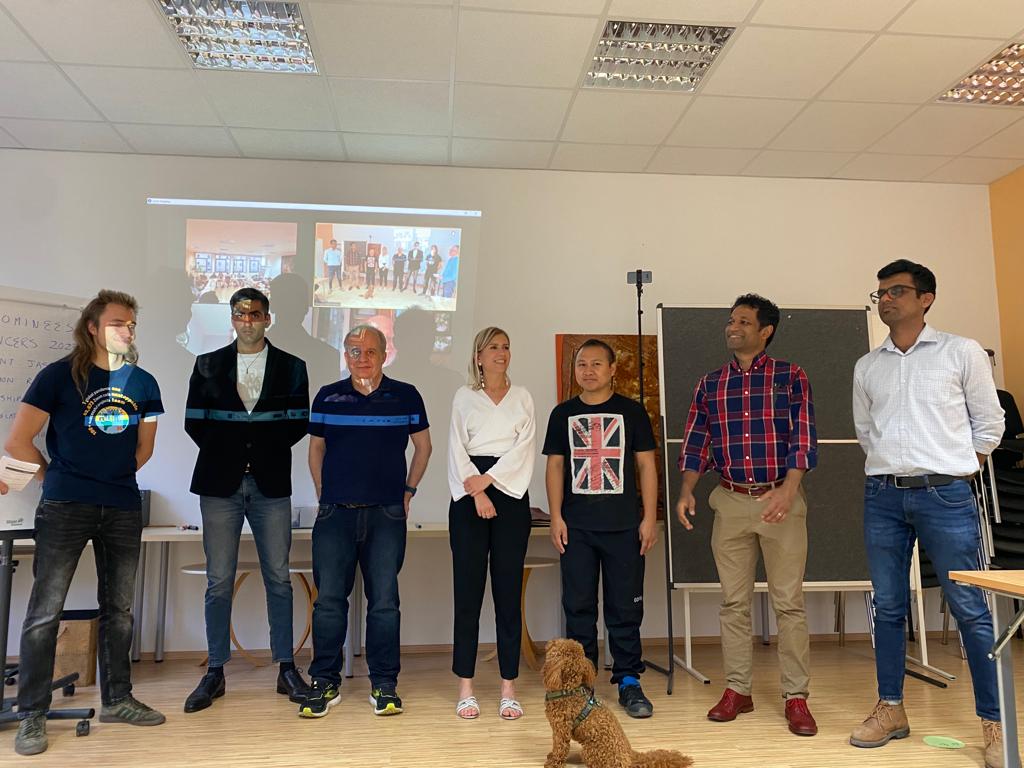 Here are the incoming officers for the Toastmasters year 2023-24:
President – Jasmin Ghennam
VP Education – Ranjith Venkatesh
VP Membership – Sirichai Bannasarn (Golf)
VP Public Relations – Divij Wadhawan
Secretary – Tobias Schlosser
Treasurer – Ashwini Navoor
Sergeant-at-Arms – Not decided
Immediate Past President – Ron Fiedler
We are happy to have such a great team to kick off the new Toastmasters year!
Jasmin has been a President of a club before and brings in her experience here (and charm of Pluto)
Ranjith has been President and Area Director and is eager to help the club members set and reach educational goals.
Golf has been VP Membership before and is bringing in those strategies to beat last year's record.
Divij is new to being an officer and has exciting outdoor ideas for the Prostmasters.
Tobias has been District Director and we will have an inhouse consultant on Toastmasters workings.
Ashwini is new to being an officer and ready to take care of our treasure chest.
Ron as past president will help the new set of officers with the knowledge he has gained through being an officer.